Support your organisation & employees
With INTOO's tailored outplacement services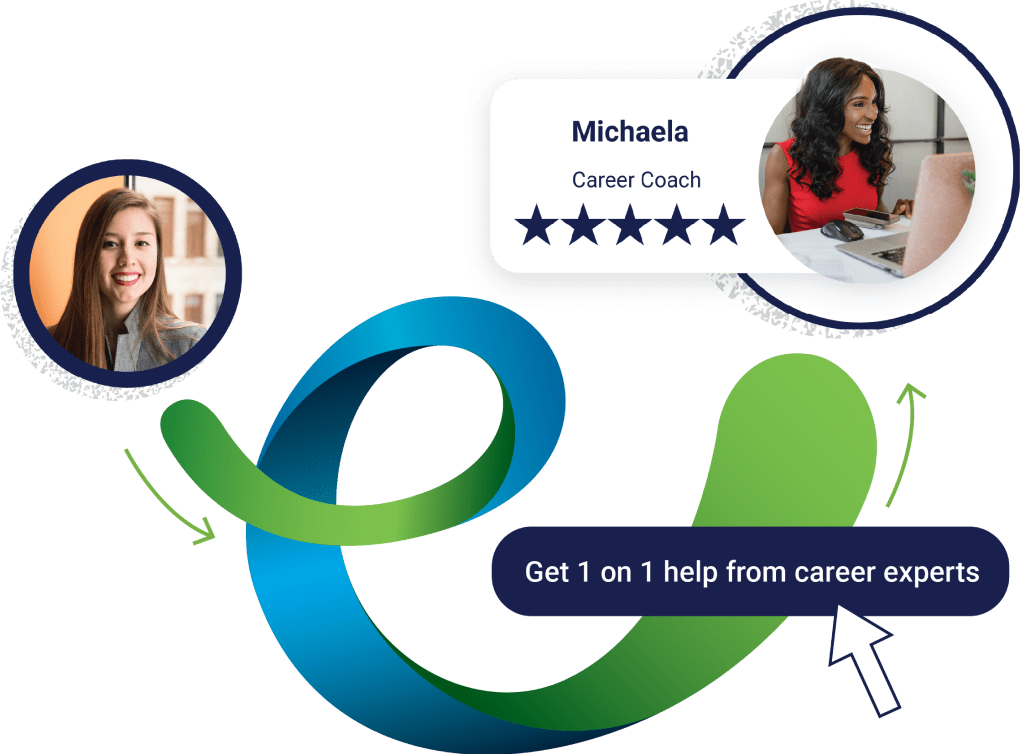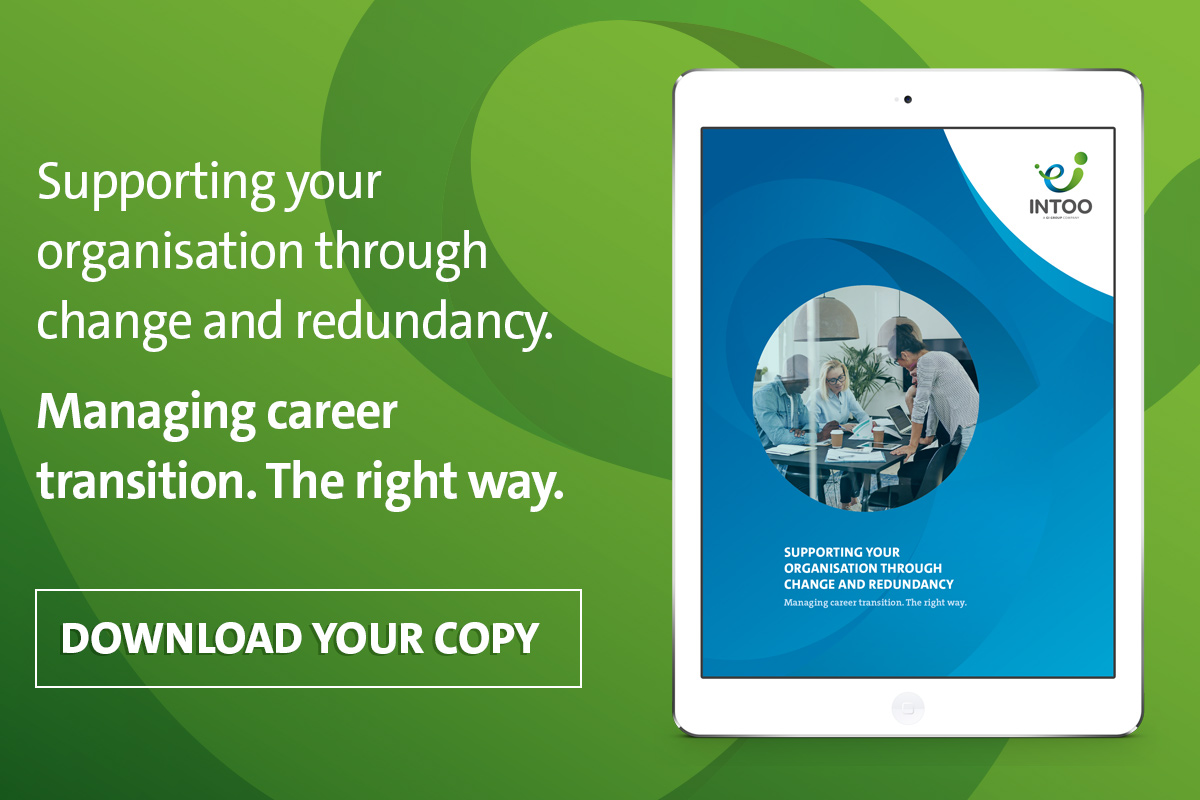 our free guide: 'Supporting your organisation through change and redundancy'.
96% of our clients recommend INTOO's outplacement services
INTOO is one of the world's leading specialist providers of Outplacement Services, providing outplacement support that is simple, cost effective and results focused.
We work with hundreds of companies across a range of sectors, and deliver effective results time and time again – so much so, that 96% of our clients recommend our outplacement services to new customers.
With INTOO, you can expect guaranteed results, with people taking advantage of our outplacement services finding roles 4-6 weeks faster.
So, whether you need outplacement support for your entire organisation, or just one individual, we are here to help, working with you to deliver effective outplacement solutions at the right price.
What our clients have to say about our redundancy outplacement services:
"The benefits of bringing INTOO on board were everything we had hoped for, and in fact, went beyond expectations. Not only was the core support delivered empathetically, professionally and with the flexibility demanded of a complex programme such as this, we also experienced hugely positive and unexpected outcomes. As word spread about its value, there was a huge take up in the various aspects of support on offer. They struck the delicate balance in an emotionally charged period of being visible and readily available to those who wished to have discussions. The partnership with INTOO was undoubtedly worth every penny of the investment we made." 
HR Director, Galderma
To discuss our outplacement services in more detail get in touch using the form below or call : 0808 164 2220
When you partner with INTOO, you can be confident that you're working with one of the leading providers of HR solutions in the world. With a presence in more than 102 countries, we can help you, no matter where you're located.
Expert industry knowledge
With expertise across a vast range of industries and experience in working with organisations of all shapes and sizes – from SMEs, to multinational blue chip companies, to non-profit organisations and government departments.
Career Star Group membership
INTOO has been selected by Career Star Group as one of the world's leading HR organisations. As partners of this global alliance, we can offer our clients access to crucial local market knowledge and experience in 102 countries across the world.
Rather than offering generic solutions, we uncover what really matters to your business by taking the time to listen to you and your people. We identify weaknesses and opportunities and generate customised solutions that reap real rewards.
INTOO4You
Our online career transition tool
Forming part of our outplacement services, INTOO4you is designed to support individuals in effectively transitioning their career, covering all aspects of job search and other career paths such as self-employment and contracting as well as personal branding.
Accessible 24/7, INTOO4you provides powerful information structured in a logical and practical way. Covering a multitude of areas from helping individuals build their career and personal awareness to helping them better understand their strengths, development areas and career preferences, INTOO4you boosts confidence, knowledge and skills enabling individuals to make the right decisions about their careers or next move.
Learn how INTOO can help develop and transition your workforce.
Subscribe to our newsletter!
Learn more about INTOO's solution in action.