Global HR Consultancy & Outplacement Solutions

INTOO UK and Ireland is part of Gi Group Holding, one of the leading global providers in the field of Human Resources with a presence in over 20 countries.
We are global experts with wide ranging industry knowledge and experience, providing tailored solutions that hone in on your unique business needs and challenges. Whether you're looking for outplacement services also known as career transition services that will benefit both you and your employees or career development programmes that will truly maximise employee talent, we partner with companies to develop the potential of their people, transform performance and transition skills as business needs evolve.
With over 800 locations in 75 countries and over 1500 consultants, we provide you with access to some of the most innovative brains in the industry, and the reassurance that we can support your business and your employees wherever they are located.
Our customers include international blue-chip companies, government departments, not for profit organisations and SMEs. Whatever the size of your talent pool, we'll help you get the very best from it.
We believe in building lasting partnerships. We'll work quickly to establish trust, allowing us to get to the heart of your business challenges. We'll provoke your thinking, ensuring you get the right solutions and the right outcomes for your business and your people. We'll always deliver on our promises, going above and beyond to deliver the impact and results you want.
Whatever we commit to, we'll deliver. Always going above and beyond to exceed expectations.
People are unique. We invest time to understand an individual's unique qualities, creating tailored approaches that allow them to fulfill their true potential.
We avoid complication. We listen to your challenges and offer the most straightforward and pragmatic solutions to help you achieve lasting results.
We recognise situations will change and adapt with you.
We embrace the diversity of the customers, clients and colleagues we work with, learning from different perspectives and views to enrich our own knowledge and capabilities.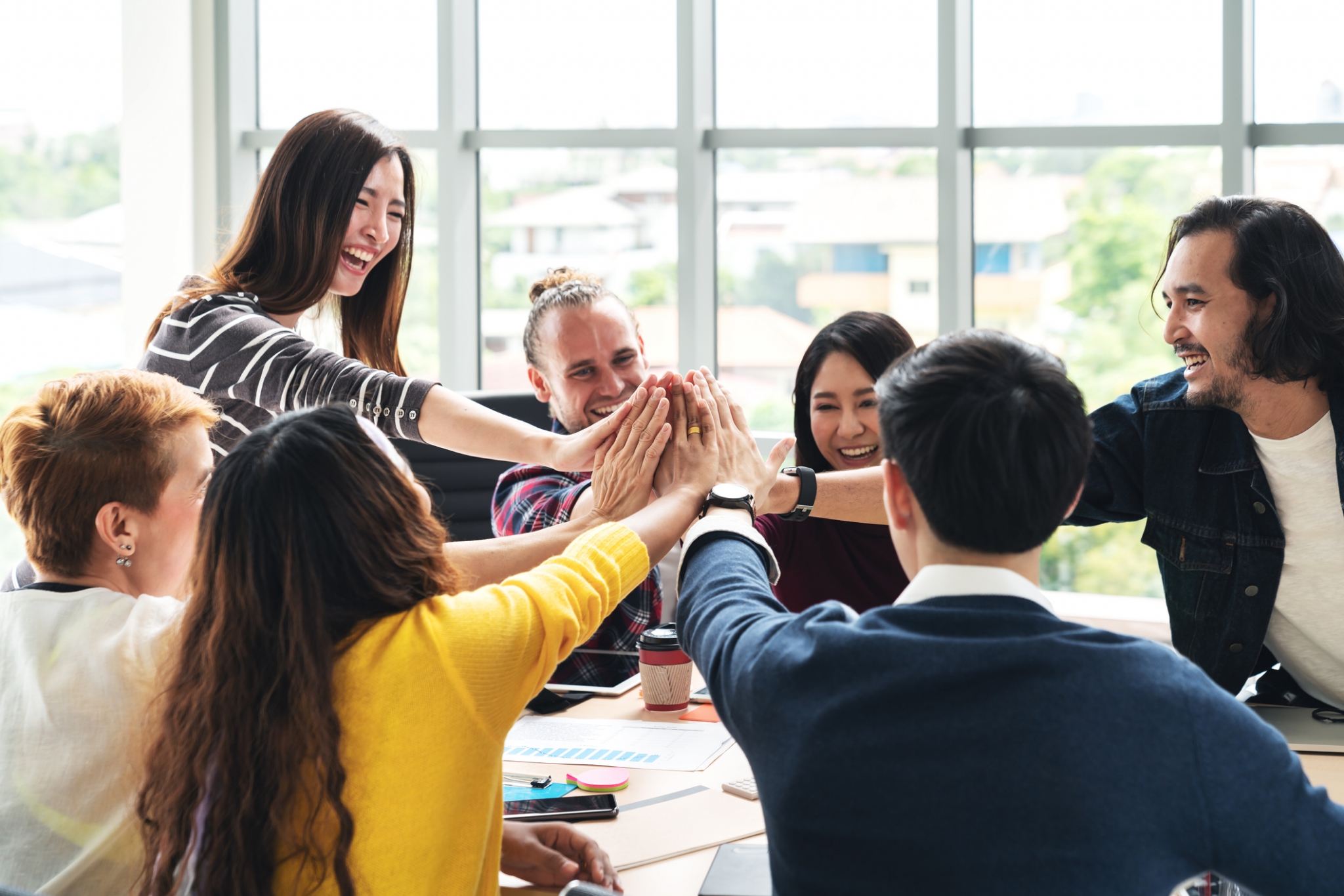 We believe that it's the people we employ who are ultimately responsible for driving business success. Building environments and cultures where people can thrive and find fulfillment is paramount to this.
At INTOO UK and Ireland we don't just share this ethos, we're passionate about it. We use our vast experience and deep expertise to co-design and implement solutions that work. We're creative and curious, and are not afraid to respectfully challenge you or your employees to get results. We're knowledgeable; providing you with insight into traditional methods and breaking trends, mobilising the very best team around you. But above all we recognise that we're working with people, so we're always attentive, proactive and caring.
Our coaches, consultants and mentors are carefully selected for their experience, qualifications and reputation.
Coming from senior roles in national and international organisations, they provide in-depth expertise to help you develop both your talent and your business.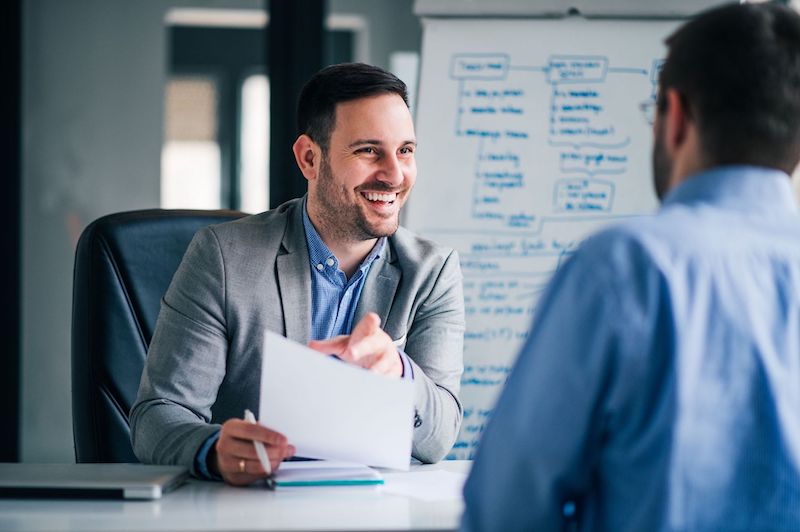 When it comes to our partners, we're selective.
We only work with like-minded organisations, making sure any relationship adds additional value to our customers and clients.


is a community of financial institutions, collaborating to agree a single standard to demonstrate compliance to regulators, policies and governance controls.
is a public sector owned professional buying organisation (PBO), specialising in providing a wide range of goods and services to the public sector.
is one of the world's leading companies providing services for the development of the labour market.
We're always on the lookout for talented individuals to join our team.
If you share our passion and are committed to helping organisations solve their talent issues or supporting people to unlock their true potential, then we'd love to hear from you.
Simply email us at getintouch@intoo.com or call us on 080 8164 2220 to find out about our current vacancies.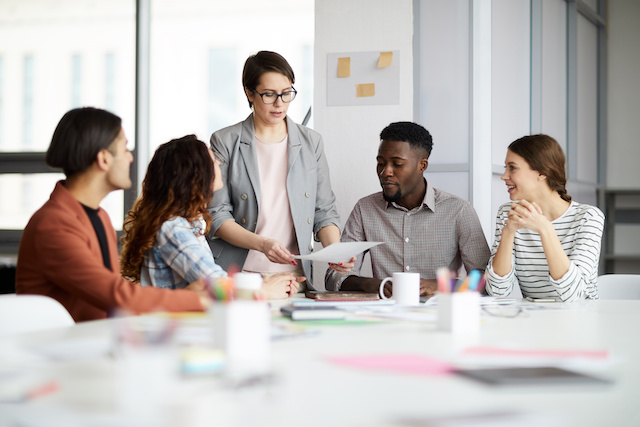 Start a
conversation.
If you're looking for expert HR consultancy with a human touch, we'd love to
hear from you. Get in touch to speak to a member of our team today.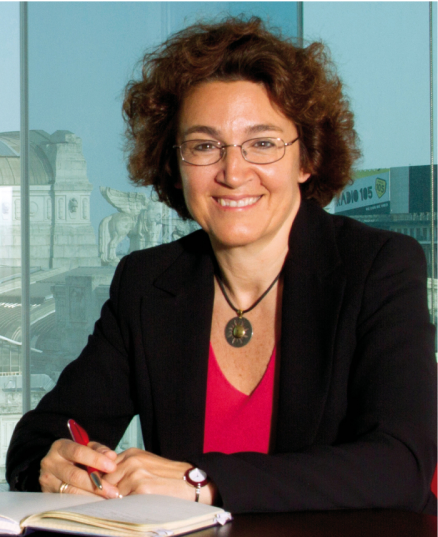 Cetti is Managing Director of INTOO Global, which she has led since 2011 when she joined Gi Group. She is also the CEO of INTOO USA and Srl (Italy). For ten years, Cetti was the Chair of Career Star Group, the global organization dedicated to career transition and outplacement with a presence in 102 countries, which INTOO founded in 2012 in partnership with market leaders in Germany, UK, US, Brazil and Canada.
Since her appointment, Cetti has reinforced INTOO's position as the market leader in the Italian market by focusing on the development and design of customized outplacement, coaching, and restructuring solutions and targeted approaches to long term employability. Today, INTOO has 55% of the total career transition market in Italy, and continues to grow with its most recent acquisitions in Brazil and Argentina.
Cetti's vision and focus has lead INTOO to global growth with an ever-expanding client base. Cetti's passion for the sector and industry is unrivaled–as she is also very involved in promoting best practices around redundancies in the Italian labor market and frequently collaborates with and educates associations, unions and institutions on this subject.
Cetti's earlier career was with the Nielsen Company, where she held several operational and managerial positions at both a global and national level. She holds LLM (Master of Laws) and MBA degrees.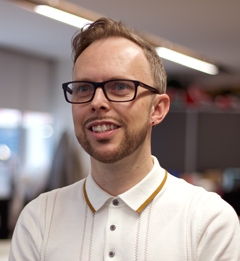 As National Service Delivery Manager, Gavin is responsible for the delivery of INTOO UK & Ireland's services. Combining his passion for people and his previous experience, Gavin is committed to delivering an exceptional service across the broad range of clients and projects he supports. Holding a national role, Gavin believes in the value of relationship building to become a trusted and valued partner and uses these relationships to engage his stakeholders to deliver services that exceed both customer and individual clients' expectations.
Prior to joining INTOO Gavin worked for Gi Group where he supported organisations with large scale recruitment requirements. Managing an onsite team, Gavin is no stranger to the importance of planning, process mapping and strong project management and brings these skills to INTOO and its clients. He also leverages his former experience to advise on key areas such as labour markets and workforce design.
Drawing on his earlier career within HR as a process manager, Gavin understands the benefits coaching and mentoring can bring to change management and transition strategies for organisations and employs these skills to continually improve ways of working and internal processes.
Always looking to develop his skill base, Gavin is a member of the CIPD, qualified at Level 5. He is trained to six sigma black belt standard and is currently completing a qualification in Business Improvement Techniques. However, he still makes time for his passion of all things green, taking every opportunity to develop his gardening skills.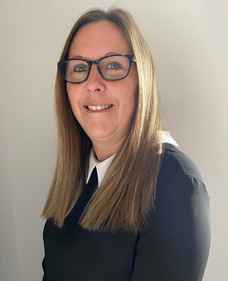 Keeley joined INTOO UK & Ireland in 2021, having previously held senior marketing roles across diverse industries in consumer and business-to-business marketing including training and manufacturing for over 15 years. She is responsible for brand positioning, thought leadership and client engagement strategies for the INTOO brand.
She began her career as a graphic designer with a well-known gift bag and wrapping paper manufacturer before moving in to the field of business and marketing where she was responsible for multi-channel digital marketing strategies working with multinational companies to expand their digital presence and brand exposure. Utilising her creativity and experience Keeley also set up her own successful ecommerce business which was on her bucket list in life.
Keeley is committed and passionate in delivering & implementing strategic marketing plans, focused on client needs to ensure profitable growth and strategic change while leveraging her previous experience in positioning INTOO UK & Ireland as a market leading provider of career transition and outplacement services.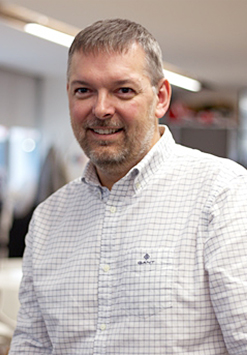 As Managing Director for INTOO UK & Ireland, Owen is accountable for the overall direction and strategy of the organisation, its growth and the confidence of organisations that choose to work with INTOO. His key focus is to ensure the organisations functions run smoothly and efficiently and deliver successfully against the work we undertake. He also has ultimate responsibility for ensuring that INTOO's portfolio of services reflect the current and future market needs, and are continually delivered to the highest standards.
Having worked in the HR space for over 17 years, Owen understands the challenges organisations face with regards to their talent. A natural people developer and coach, he firmly believes that supporting people to realise their full potential is the key to long-term business success. Owen started his career in the Oil & Gas sector with Petrofina SA, before moving to Total (GB) where he held a number of management positions. In 2001 he moved to the HR Consulting sector joining Penna plc. Contributing to its growth (and eventual sale) through his appointment to a number of senior management roles (Regional Head for Northern England, Commercial Director and Operations Director), Owen was appointed to the Board of Penna plc in 2014.
Owen holds a BSc (Hons) in Geography as well as an MBA (Merit). Owen is an Executive Coach, member of the International Coaching Federation (ICF), is an NLP Practioner, PRINCE2 qualified and a licensed FA Football Coach.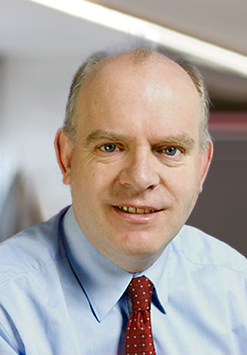 Lead Coach and Senior Consultant
Mike is responsible for the sale and delivery of all INTOO services throughout the island of Ireland. With over 30 years experience in consulting he has worked with major clients from the Private, Public and Voluntary sectors.
Mike began his career in education, then spending time in retail before moving into consultancy specialising in people development initiatives including outplacement, coaching and leadership. He was a Board member for Sanders and Sidney NI, Regional Delivery Manager and then Regional Director (Ireland) for Penna before establishing an independent consultancy in Ireland in 2014. He joined INTOO in 2017.
Mike is passionate about helping individuals reach their potential. He was a Board Member for Stepping Stones NI (a charity supporting young people with learning disabilities gain employment) and for over 15 years worked extensively with Career Academies UK, being awarded Alumnus status in 2014.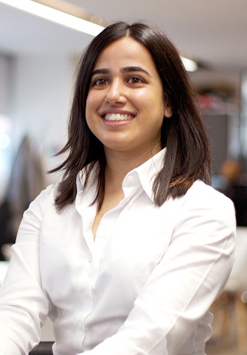 Delivery Projects Coordinator
Shirin is responsible for assisting the coordination of the delivery of INTOO UK & Ireland services. She enjoys helping individuals who are facing significant challenges in their daily lives and providing them with personalised services to overcome these. Shirin believes building trust and understanding that each individual is unique helps to develop long lasting relationships. This in turn helps to deliver high quality support.
Prior to joining INTOO, Shirin worked within private healthcare, providing bespoke, confidential and high standard of care to not only patients but consultants also. This has enabled her to master her skills of understanding the importance of having the individual's needs at the centre of what she does. Not only is she adaptable; being able to recognise when to adjust and to whom with but respectful in embracing different perspectives along the way.
Her previous recruitment background has empowered her to be more; goal-oriented, determined and creative with the way she communicates, plans and executes herself, which nicely compliments her role within INTOO by providing people focused solutions via more pragmatic channels.
Shirin holds a diploma in History and a certificate in Law from BPP College, London. Keen to develop a better understanding of project management, she is looking to explore courses around this topic to broaden her knowledge and skills further in the coming year. Having an avid interest in child psychology, in her own time, she is also currently studying a Children's Social Behaviour Training & Management Course.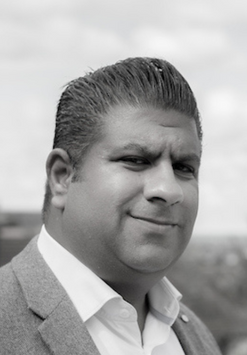 Senior Business Development Manager
As Senior Business Development Manager for INTOO, Sunny is responsible for introducing INTOO's range of Talent Consultancy services to the wider marketplace. With a passion for Coaching & Human Behaviour Sunny is committed to helping individuals & organisations find the best fit People centric programme for them. Sunny believes in the value of building true relationships by helping people understand the power and impact of INTOO's suite of solutions.
Prior to INTOO Sunny assisted organisations in various sectors to enhance their employee engagement programmes. This was achieved by offering a real time temperature reading on staff wellbeing sentiment.
Always looking to improve on his skills, Sunny has two coaching qualifications which help greatly in his client conversations.
Outside of work Sunny is a family man and enjoys spending time with his wife & daughters. He also enjoys reading & swimming.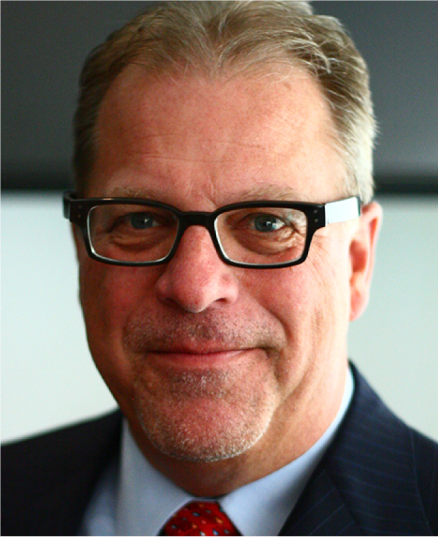 A proven successful entrepreneur and visionary strategist, Robin advises the company leadership, and is instrumental in the development of strategic relationships.
Robin previously served as CEO and co-founder of CareerArc–a leading HR technology company helping business leaders recruit and transition the modern workforce. Previously, his leadership led Blackboard Connect (formerly The NTI Group) to be the number one provider of hosted, time-sensitive mass notification services focused on assisting government and civil leaders to communicate quickly and efficiently with their constituents using multi-modal technologies.
Honored as a Readers' Favorite in Inc. Magazine's 2007 Entrepreneur of the Year Award, Mr. Richards has also received Customer Interaction Solutions Magazine's Lifetime Achievement Award and the LAVA (Los Angeles Venture Association) Award for Best M&A. He is a member of several boards, including BiasSync, H Code Media, Los Angeles Sports and Entertainment Industry, and Fusus Inc. Prior to forming The NTI Group Inc., he served as the CEO of Vivendi Universal Net USA, an entity created to oversee the US internet-related companies owned by Vivendi Universal. Mr. Richards was also the founding president and chief operating officer as well as a director of MP3.com, Inc., the Internet's first and preeminent digital music provider that had the largest IPO for an independent Internet company at that time. He was the lead negotiator in the sale of MP3.com to Vivendi Universal. Previous to MP3.com, Mr. Richards served as managing director of Tickets.com, Inc., an Internet ticketing service company that was sold to Advantix.
He was the founder, president, and CEO of Lexi International, the largest tele-services and database management company in the United States by mid-1991 and appeared twice on the Inc. 500 Fastest Growing Companies list. The company was successfully sold to Thayer Capital.
Robin is co-founder and Chairman of The Chase Foundation. The charity provides support to parents and their children when children are diagnosed with cancer, to help them manage the effects of stress and trauma by providing the affected family members with information and guidance.
Robin holds a BS from Michigan State University.