Personal growth is important for all employees, regardless of your industry or position. However, no job can teach people all the skills needed to become well-rounded professionals. Knowing how to actively seek out opportunities to help you grow is a valuable trait for any professional.
While you may instinctively explore professional development opportunities during or after review periods, don't wait for those bi-annual opportunities to get started, as personal growth should be an ongoing everyday process. In this guide, we'll introduce you to professional development goals and provide some examples you may use as inspiration, whether for yourself or your employees if you're a business owner, as you set career objectives.
What is a professional development goal?
A professional development goal is an objective that you set to help you improve your soft skills, rather than focusing solely on career-specific traits. The goals are often used to enhance aspects of yourself that apply to any position, such as your leadership skills, time management abilities, and problem-solving skills. 
Examples of professional development goals for employees
The professional development goals that you set for yourself should have a few key similarities. They should be specific enough so that you know exactly what you need to do to achieve them, while also being realistic and attainable. If you attach a time period to a goal, this must also be realistic. 
Below, you can find six examples of professional development goals that you could use to increase your knowledge and skills. 
1. Network with ten other professionals at your company's next conference
Networking is essential when it comes to career development. Setting a networking-related goal can be especially beneficial if you wish to develop your communication skills. When you make an effort to connect with strangers during corporate events, you'll find that you become more confident when interacting with others, particularly in a business environment. Setting an achievable number for the objective is essential to avoid becoming overwhelmed by the task at hand. Since conferences typically provide guests with opportunities to meet other professionals, they provide the perfect chance to practice social skills.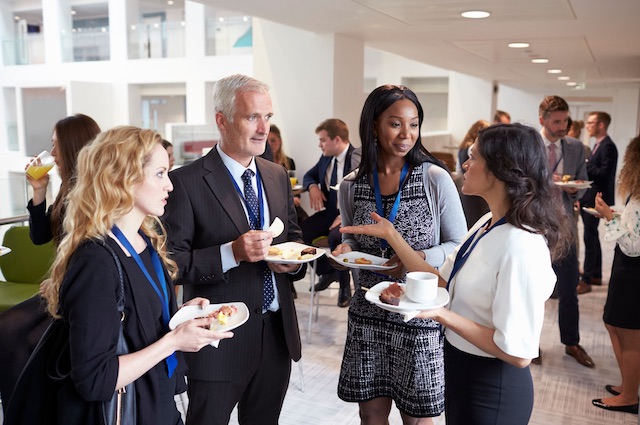 2. Give a presentation to your colleagues during a team meeting
Taking the initiative to lead a presentation at work can help you improve your public-speaking abilities. Office meetings are low-risk environments for enhancing your presentation skills because you'll be interacting with fellow team members instead of potential clients. Once your presentation is finished, you can ask for constructive criticism from your peers on the elements that could use improvement. The skills learned from your meetings can be applied toward pitching services to prospects or giving seminars to colleagues.
3. Take an online course to learn new leadership skills
Take advantage of virtual programs to learn about concepts in your free time. Finding courses made by leaders you respect and wish to emulate can provide the necessary expert advice for developing your skill set. Your company may even offer online training programs that cover leadership concepts, so it can be a good idea to ask your employer about their available development programs.
4. Read a book on a trait you wish to improve
Some of the best expert advice can be found in books written by notable industry experts. Taking the time to read books on the abilities you wish to learn can significantly expand your soft skills, such as empathy, communication, and more. Check your local library or search best sellers online. If you purchase the book you can annotate and bookmark interesting ideas so that you can remind yourself of these concepts if you need a refresher.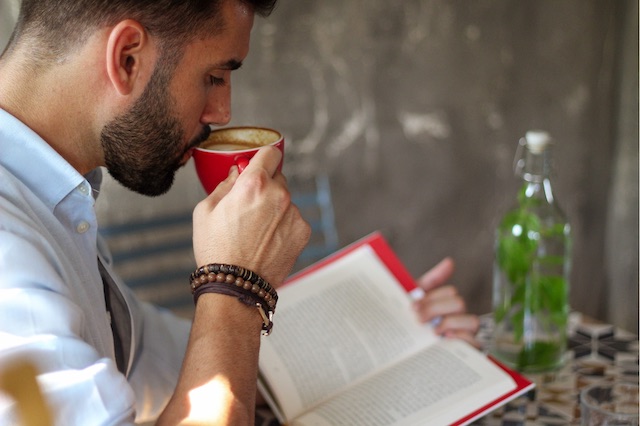 5. Find mentors who can guide you on conflict resolution skills
Leaders within your organization will likely have years of experience to pull from when offering advice to other professionals. Managers and team leaders can be excellent resources to rely on when looking for help with specific development goals. Schedule meetings to sit down and pick the brains of mentors by asking questions on specific areas you'd like to learn about. Additionally, leaders from your organization can point you in the right direction of skill-specific resources to further your development.
6. Improve prioritization abilities by working with a career coach
Learning to juggle multiple obligations is a beneficial trait that can be applied to numerous situations—both within your career and your personal life. If you're having trouble prioritizing important projects and tasks in order to meet deadlines, you can work with your manager or a career coach to set goals and stay on task. Proactively asking questions about a project's urgency and dependencies can also help you improve in this area.
Setting professional development goals is an important step in growing your skill set. You can try creating some attainable objectives with the tips above to start expanding your skills today. INTOO's coaches help employees in every stage of their career develop strategies to meet their goals, while employers reap the benefits of increased engagement, productivity, and retention. Learn more about how our career development programs can benefit your company.
INTOO staff writers come from diverse backgrounds and have extensive experience writing about topics that matter to the HR and business communities, including outplacement, layoffs, career development, internal mobility, candidate experience, succession planning, talent acquisition, and more.